High quality Japanese confectionery and snacks
As an industry, Japanese confectionery and snacks are high quality. In addition to the flavors, each type of wagashi has certain colors and shapes that have been passed down over the years. You can see the traditional techniques and subtle aesthetics they embody. The special care Japanese producers give to quality in confections and snacks is not limited to wagashi.
The quest to find all the plentiful ingredients spread around the country and combine them for new heights of delicious flavor. Add to this the new technologies and functions created by fusing tradition and novelty, all while listening closely to the wishes of consumers, and you have today's world-class quality Japanese confectionery and snacks.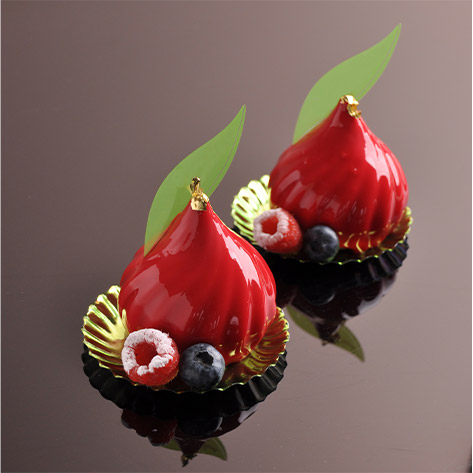 Western-style confections
Intricate techniques are used to pack an expansive worldview into a single Western-style treat. Japan has created unique delicacies in the Western-style category, like mille crepes, ganache blocks, and unbaked cheesecake. Japan's Western-style confections that have been refined through advanced processing technology and innovative thinking are renowned even in the Western countries where they originated.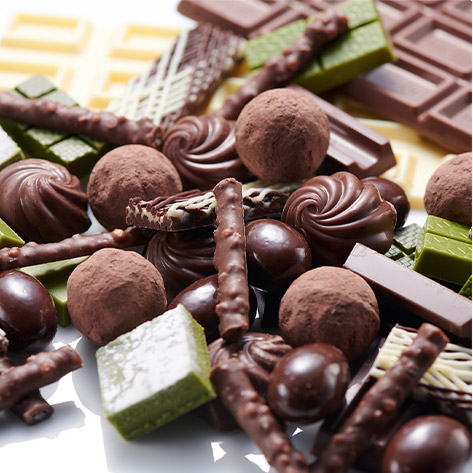 Chocolates
Similar to handcrafted confections, mass-produced confections made by manufacturers in Japan are packed with a lot of ingenuity. While it goes without saying that chocolate treats contain carefully chosen ingredients like sugar and cacao, many types have also been developed to melt only in the temperature of your mouth and not in your hand or to always keep their shape, for example.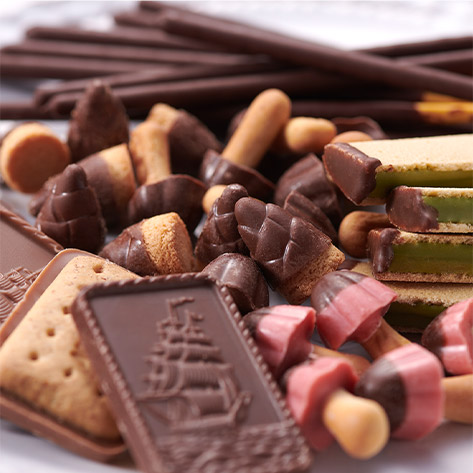 Chocolate cookies
Chocolate-topped cookies are designed so that the cookie part is easy to hold when eating without getting your fingers dirty. This innovation may be a unique feature of the characteristic Japanese mindfulness towards others.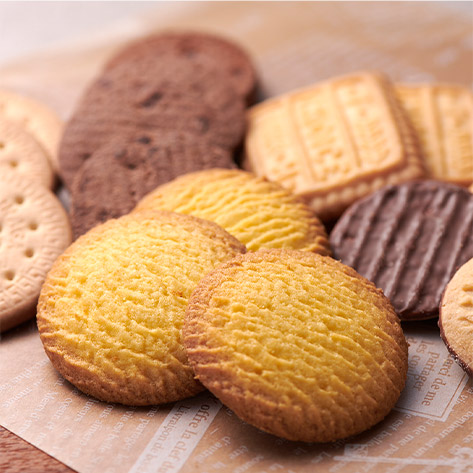 Cookies
Cookies are widely loved by all ages, and many new healthier products with low fat or low sugar have been created to accommodate the global health consciousness trend. Through texture and ingredient innovations, nutritional features have been added without taking away from the original great taste.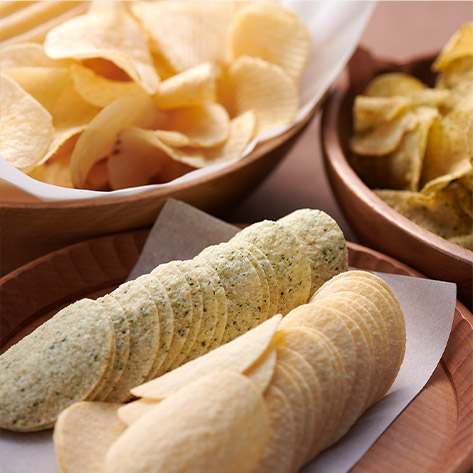 Potato chips
Many potato chip products are strongly focused on ingredients. Some manufacturers use different varieties of potatoes each season, even for the same product, or choose the most delicious flavor ingredients, like salt or nori seaweed, for each season.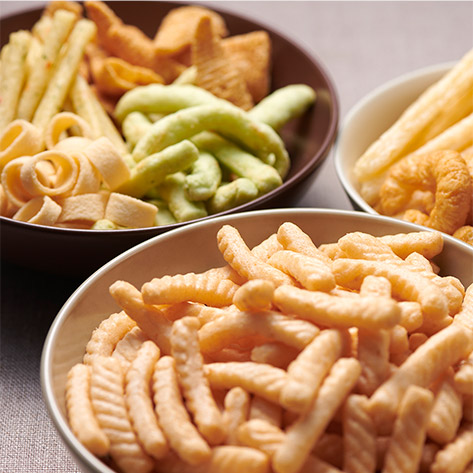 Snacks
Many snacks break easily because of the light texture we enjoy. In Japan, however, you will rarely find broken pieces in your purchased packages, thanks to meticulous factory inspections and distribution techniques. Some snack packages are filled with nitrogen to keep the product from breaking. Nitrogen also prevents oxidation of the product and keeps the flavor intact.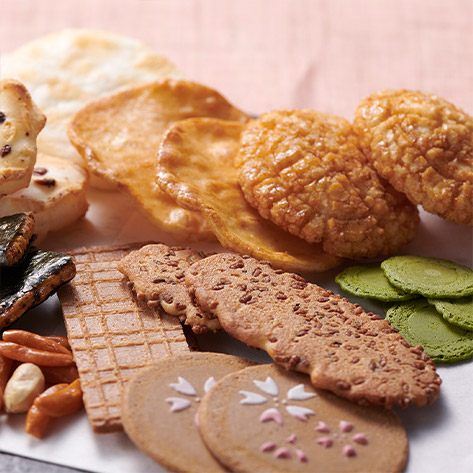 Sembei
Traditional snacks like sembei, which are rice- or flour-based crackers, were also developed into snacks for distribution that have been a beloved treat for many years. There is a wide range of flavors, like chili pepper, sesame, sugar, and salt. Traditional Japanese flour-based sembei are available with ingredients like matcha, cherry leaves, or peanuts mixed in or with traditional Japanese designs on them.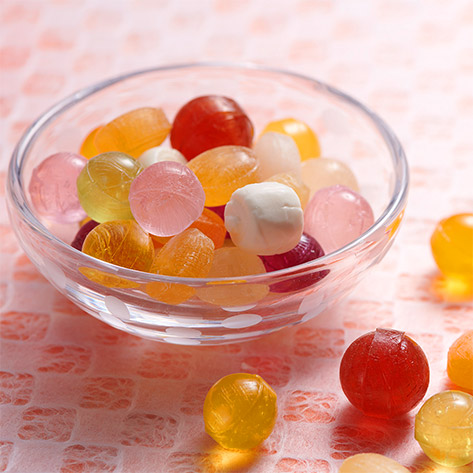 Candies
Candies are also specially made with mizuame syrup or different types of sugar and sometimes have an added savory touch with soy sauce, the ingredients carefully chosen to create different types for many different uses. Many products have functional aspects too, like throat-soothing components or menthol to clear your sinuses.